Brits Urged To Stock Up On Euros
Brits urged to stock up on euros by Cheap Flights Booker UK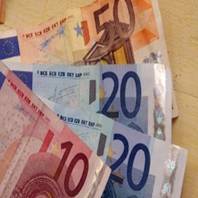 British consumers planning a trip to a eurozone country in future have been encouraged to stock up on euros now to make the most of the favourable exchange rate.
AA Financial Services pointed out that economic uncertainty across the continent has disrupted the single European currency, leaving it at a 22-month low against sterling.
The company also highlighted recent reports that some analysts expect the euro to deteriorate further in the near future.
Mark Huggins, director of AA Financial Services, said the current climate is ideal for Britons planning to buy euros, with the past few weeks offering a better rate of exchange than at any time since 2008.
"Compared to its strongest point in March 2009 when the pound and the euro were almost at parity, a traveller could now get around £100 more for every £1,000 worth of euros they buy," he added.
According to One Poll research conducted for the AA, the number of people using a currency card for their holiday money almost doubled between December 2010 and December 2011, rising from 4.5% to 8.5%.
For Cheap Flights Booker UK
cheap flights
call 0207 096 1130 to book your flights with Cheap Flights Booker UK and let your journey begin!