Caribbean Voted Top Summer Holiday Hotspot
Caribbean voted top summer holiday hotspot by Cheap Flights Booker UK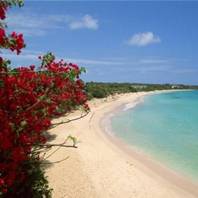 The Caribbean has emerged as the most appealing summer holiday destination for British Airways (BA) passengers following a recent poll.
South Africa and Florida took second and third places in the list, while London and the Maldives completed the top five.
A large number of respondents to the survey identified relaxing beach getaways as their favourite type of summer holiday, ahead of romantic city breaks, fun-filled family trips and "all-action adventures".
BA spokesperson Claire Bentley said: "The thought of relaxing on a stunning beach in the warm and friendly Caribbean is a real draw as the summer weather continues to be a bit of a let down."
Ms Bentley also highlighted South Africa as a "dream destination" with attractions such as Cape Town, Table Mountain and the Garden Route, as well as Florida with its beaches and good weather.
BA is boosting access to the Caribbean this summer with extra services to Barbados, St Lucia, Antigua and Jamaica from London Gatwick.
Three additional weekly flights to Orlando have been made available from the same airport.
For Cheap Flights Booker UK
cheap flights
call 0207 096 1130 to book your flights with Cheap Flights Booker UK and let your journey begin!