Edinburgh Airport Wins European Award For Second Year Running
Edinburgh Airport wins European award for second year running by Cheap Flights Booker UK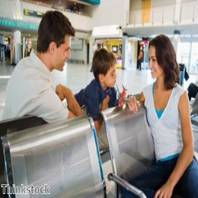 Edinburgh Airport has been named the leading air travel base in Europe handling between 5m and 10m passengers annually.
The gateway picked up the accolade for the second consecutive year at the ACI Europe Best Airport Awards in Madrid.
Judges highlighted a number of factors in Edinburgh"s favour, including a strong focus on its customer base and an ability to respond to feedback provided by airlines and passengers.
Jim O"Sullivan, the airport"s chief executive officer, described the award win as an "outstanding achievement" that was made even more notable by the fact that the base is currently going through the challenge of being sold.
"The team at Edinburgh Airport is dedicated, focused and deserving of this accolade," added Mr O"Sullivan.
"We will keep working hard to deliver what our passengers want - great service and a diverse range of routes."
Travellers based near Scotland"s capital city can catch flights to London, Amsterdam, Dublin, Paris and other destinations with carriers such as British Airways, KLM, Aer Lingus and Flybe.
For Cheap Flights Booker UK
cheap flights
call 0207 096 1130 to book your flights with Cheap Flights Booker UK and let your journey begin!