Legoland Windsor Bidding To Build Worlds Tallest Lego Tower
Legoland Windsor bidding to build world"s tallest Lego tower by Cheap Flights Booker UK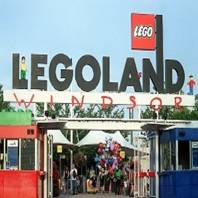 Visitors to Legoland Windsor will this summer have the opportunity to take part in a bid to build the world"s tallest Lego tower.
The attraction will be aiming to use more than 500,000 Lego bricks to create a structure standing at a height of more than 31.9 metres, which would surpass the current record set in Seoul, South Korea last month.
Members of the public are being invited to help make separate sections that will be hoisted into place to form the tower.
Building will take place from 3 to 6 July and the finished creation will be on display on the weekend of 7 and 8 July.
The history of Lego tower construction stretches back to 1988, when a structure just over 15 metres tall was made in London.
Since then, the record has been beaten more than 30 times.
Legoland Windsor is home to more than 55 interactive rides, live shows and other attractions, including the new Star Wars Miniland Experience.
For Cheap Flights Booker UK
cheap flights
call 0207 096 1130 to book your flights with Cheap Flights Booker UK and let your journey begin!