BA Boosts Network Following Bmi Purchase
BA boosts network following bmi purchase by Cheap Flights Booker UK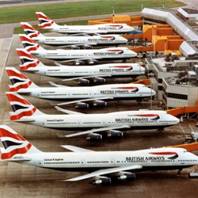 British Airways (BA) will introduce a number of new services during the winter 2012-13 season as a result of its recent purchase of bmi.
The number of seats available from Scotland will increase by 32%, with new routes including a connection between London City Airport and Aberdeen.
BA will also return to the Isle of Man from London City and begin flying from London Heathrow to Leeds Bradford and Belfast.
Looking further afield, the airline"s network will be extended with flights to Las Vegas and Barcelona from London Gatwick and to Zagreb and Seoul from Heathrow.
Bologna and Marseille services will be transferred from Gatwick to Heathrow and higher frequencies will be introduced on several routes.
BA chief executive officer Keith Williams said the bmi acquisition is enabling the company to provide more links to destinations for which customers have shown strong demand.
He added: "We"re focusing on new routes such as Seoul, Leeds Bradford and Zagreb, more flights to popular destinations and creating more connections for the UK regions to our global network of flying."
For Cheap Flights Booker UK
cheap flights
call 0207 096 1130 to book your flights with Cheap Flights Booker UK and let your journey begin!