Egypt Welcomes Brad Pitt And Angelina Jolie
Egypt welcomes Brad Pitt and Angelina Jolie by Cheap Flights Booker UK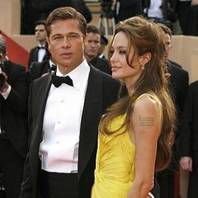 Travellers heading to Egypt this year will be following in the footsteps of Hollywood royalty.
The Egypt Tourism Authority revealed that Brad Pitt and Angelina Jolie visited the nation this month as the actress prepares for her forthcoming role as Cleopatra.
After flying in to Aswan on a private jet and being welcomed at the VIP lounge, the couple stayed at Aswan"s Old Cataract Hotel.
Their time in Egypt included visits to the Philae, Kom Ombo and Edfu temples, a meal at the Nubian Beach restaurant and a trip to the Nubian Museum.
Following their tour of Aswan, the celebrity pair headed to Luxor and took in some of Egypt"s most famous attractions, including the Valley of the Kings, the banks of the Nile and the tomb of Tutankhamun.
Jolie, who is due to return to the country in August, said: "I"m converted completely on Egypt, this would be my hideaway place."
For Cheap Flights Booker UK
cheap flights
call 0207 096 1130 to book your flights with Cheap Flights Booker UK and let your journey begin!